FREQUENTLY ASKED QUESTIONS & MYTHS
What does PBIS stand for?

"PBIS" is short for Positive Behavioral Intervention and Supports. This language comes directly from the 1997 reauthorization of the Individuals with Disabilities Education Act (IDEA).

PBIS is used interchangeably with SWPBS, which is short for "School-wide Positive Behavior Supports."

PBIS is based on principles of applied behavior analysis and the prevention approach and values of positive behavior support.
---
What is PBIS?

PBIS is a framework or approach for assisting school personnel in adopting and organizing evidence-based behavioral interventions into an integrated continuum that enhances academic and social behavior outcomes for all students.

PBIS IS NOT a packaged curriculum, scripted intervention, or manualized strategy.

PBIS IS a prevention-oriented way for school personnel to (a) organize evidence-based practices, (b) improve their implementation of those practices, and (c) maximize academic and social behavior outcomes for students.

PBIS supports the success of ALLstudents.
---
What does PBIS have to do with
school discipline and classroom
management?

Effective classroom management and preventive school discipline are essential for supporting teaching and learning.

PBIS goes further by emphasizing that classroom management and preventive school discipline must be integrated and working together with effective academic instruction in a positive and safe school climate to maximize success for all students.
---
COMMON MYTHS
"The positive in PBIS means
​we give out rewards."

The positive refers to a change in focus from reactive (focusing on what students do wrong) to proactive (teaching and recognizing what students do right). It refers to an overall change in the school climate to a learning environment where students and teachers feel appreciated, safe and respected. Rewards are used to assist staff in focusing on the positive and to assist students in making better choices.
---
"We will no longer punish students for
inappropriate behavior."

PBIS does not ignore inappropriate behavior. Consequences are more than "punishment" and serve to either increase or decrease inappropriate behavior. PBIS views appropriate consequences as those that are effective in changing the student's inappropriate behavior. Schools develop a plan for inappropriate behavior that matches consequences to the severity of the inappropriate behavior in order to maintain consistency across the school and district.
---
"PBIS uses bribes to get
​students to behave."

Using a reward system is not bribing a student to behave appropriately. A bribe occurs when something is offered to a person before the behavior to get them to behave in a specific way. PBIS acknowledges and rewards students for following school-wide expectations and rules after the behavior occur. Thus, rewards are earned, NOT offered as payoff in exchange for good behavior.
Please click the above button to view the official PBIS website for more information.
Powered by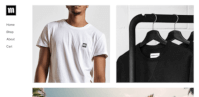 Create your own unique website with customizable templates.